NB was invited to participate in the Hainan Sports Expo, with sports wood flooring products and solutions
2023-03-28 15:52
From March 24th to 26th, 2023, China (Hainan) Sports Goods and Equipment Import Expo [referred to as "Hainan Sports Expo"] hold at the Hainan International Convention and Exhibition Center in Haikou. NB as an excellent brand in the field of sports wood flooring, was invited to participate, and presented its sports wood flooring products and system solutions.
NB Booth No.: 237.
The Hainan Sports Expo is jointly sponsored by the Hainan Provincial Department of Tourism, Culture, Radio, Television and Sports and the China Sporting Goods Industry Federation. The total exhibition area is 37,500 square meters, attracting hundreds of sports brands from all over the world to participate in the exhibition, covering aviation. There are many high-end and trendy sports fields such as sports, water sports, and ground sports. There are sports equipment and sports event services, domestic and foreign sports tourism boutiques, and "sports +" integrated business formats. NB showed its Kirin series, Galaxy series, Alpha series, Suzaku series and other gymnasium wooden floor structure systems and product solutions, attracting many partners to communicate and communicate with gymnasium wooden floor projects around the world Contractors, material suppliers, traders, scientific researchers, designers, individual units, industry peers and global buyers across the industry chain share new technologies and ideas, and demonstrate the charm of high-quality stadium floor materials and solutions.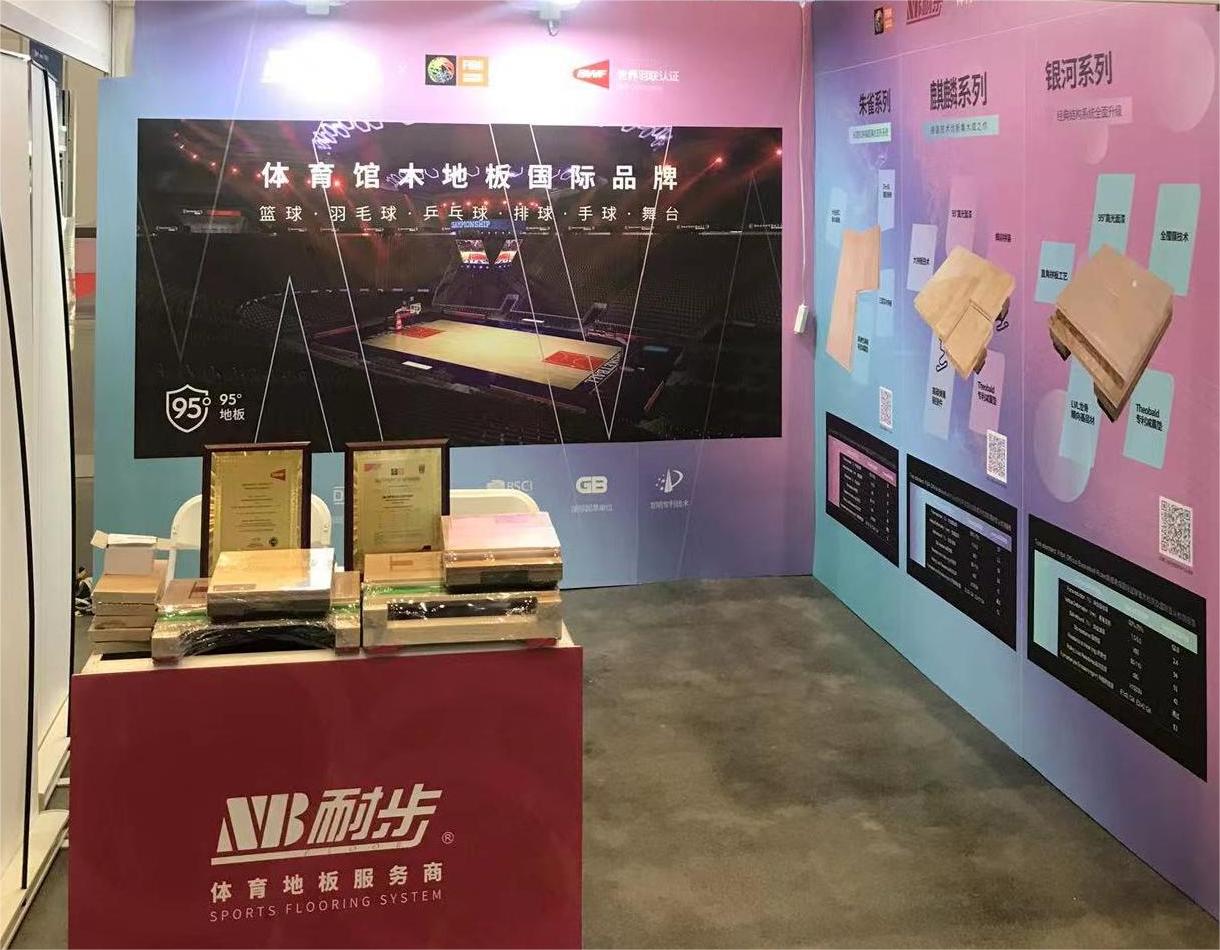 NB has all the core technologies of sports flooring systems such as suspended structure system, fixed structure system and portable structure system, and has a number of patents. Certification, German DIN testing, European EN standard testing, EU CE standard, national standard testing and other professional testing and certification; the factory has passed the BSCI certification of global supplier social responsibility with global credibility, and its products are sold all over the world.
In China, NB Sports includes the Beijing Olympic Games, the World University Games, the Asian Youth Games, the 11th & 12th National Games, 2018/2019/2020/2021 TV Show "This Is Slam Dunk", the national women's volleyball training base, and many regional landmark venues provide high-quality sports flooring products or services. The accumulated service engineering cases exceed 10,000, and the engineering projects are all over the country. It has extensive brand influence and deep trusted by venue builders, operators and athletes.
Now NB Sports can provide solutions related to sports wood flooring. The application scope of products and services includes more than 40 aspects. In addition to common stadium, it can also provide customized solutions for shopping malls, fitness and leisure venues. It has provided tens of millions of athletes with a better sports environment, and has continued to receive in-depth attention and reports from the media, and has been widely acclaimed. This is not only the well-known core weapon of NB in the industry, but also the foundation for the long-term development of NB in the field of sports wood flooring.